Marzano Focused Model Virtual PD | Oklahoma
Marzano Focused Teacher Evaluation Model:
Preparing for Next School Year
For administrators in Oklahoma this summer
RESERVE YOUR SEAT
Dates and Times
Oklahoma FTEM Virtual Professional Development Description
Hurry, Seats are Limited

Wednes. - Thurs.,
July 28th- 29th
8:30AM - 3:30PM CST

Oklahoma Marzano Focused Model for New Observers


2-day virtual training that provides observers an intro to the model, scoring calibration, and providing actionable feedback to teachers. Includes scoring assessment on day 2 which is a requirement for observer certification.

DAY 1: Introduction to the Marzano Focused Teacher Evaluation Model and Inter-Rater Agreement

Includes a comprehensive, robust, and research-based description of teacher effectiveness that measures the impact of teachers using observation protocols, classroom artifacts, student work, and professional growth plans. Focuses on five critical conditions for building teacher expertise and learning the process for using protocols to observe classroom instruction.

DAY 2: Scoring & Deepening Collaboration

Focuses on utilizing the 5-step process to accurately score teachers, including evaluating standards-based lesson plans, observing classroom instruction, and evaluating student evidence, as well as providing feedback using the scale. You'll leave this training with the tools and techniques observers need to:




Leverage 23 core competencies for rigorous, standards-based instruction


Support teachers to fine-tune their instruction with fair, accurate feedback


Give teachers a clear pathway to scaffold instruction, and so much more




Audience: Oklahoma administrator observers who have never been FTEM trained
Presenter: Julie Bettis
Max # of Participants: 35

$359







Register Now

Friday,
July 30th
8:30AM - 11:30AM CST

Oklahoma Marzano Focused Model for Existing Observers (Recertification)




Half-day virtual session for Oklahoma customers to revisit scoring calibration, protocols in the model, and feedback to teachers.






Audience: Current Oklahoma FTEM administrator observers who have already completed the 2-day training
Presenter: Julie Bettis
Max # of Participants: 35

$129







Register Now
Wednesday – Thursday, July 28th – 29th
8:30AM – 3:30PM CST
Oklahoma Marzano Focused Model for New Observers
Provides observers an introduction to the model, scoring calibration, and ways to provide actionable 2-day virtual training that provides observers an intro to the model, scoring calibration, and providing actionable feedback to teachers. Includes scoring assessment on day 2 which is a requirement for observer certification.
DAY 1: Introduction to the Marzano Focused Teacher Evaluation Model and Inter-Rater Agreement
Includes a comprehensive, robust, and research-based description of teacher effectiveness that measures the impact of teachers using observation protocols, classroom artifacts, student work, and professional growth plans. Focuses on five critical conditions for building teacher expertise and learning the process for using protocols to observe classroom instruction.
DAY 2: Scoring & Deepening Collaboration
Focuses on utilizing the 5-step process to accurately score teachers, including evaluating standards-based lesson plans, observing classroom instruction, and evaluating student evidence, as well as providing feedback using the scale. You'll leave this training with the tools and techniques observers need to:
Leverage 23 core competencies for rigorous, standards-based instruction
Support teachers to fine-tune their instruction with fair, accurate feedback
Give teachers a clear pathway to scaffold instruction, and so much more
Audience: Oklahoma administrator observers who have never been FTEM trained
Presenter: Julie Bettis
Max # of Participants: 35
$359
Register Now
Wednesday, July 30th
8:30AM – 11:30AM CST
Oklahoma Marzano Focused Model for Existing Observers (Recertification)
Half-day virtual session for Oklahoma customers to revisit scoring calibration, protocols in the model, and feedback to teachers.
Audience: Current Oklahoma FTEM administrator observers who have already completed the 2-day training
Presenter: April Grace
Max # of Participants: 35
$129
Register Now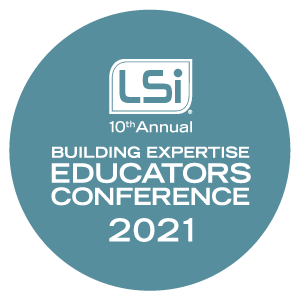 Earn your FTEM eval certification or recertification …
… and prepare your school for next year
This summer is the perfect time to support new observers who may have missed your initial training or who need to become recertified.
IE will help your school leaders navigate through the four domains, protocols, and scoring scale for observations using the Marzano Focused Teacher Evaluation Model.
Watch video examples of teaching and discuss what you saw
Review how you would score it and reach rater agreement/accuracy before high stakes testing returns
Learn feedback techniques so you know what to tell your teachers so they can improve
Now is the time to understand the scoring model before the onset of the 2021-22 school year.
CHOOSE YOUR WORKSHOP
Meet the Presenters for the Marzano
Focused Teacher Evaluation Model PD: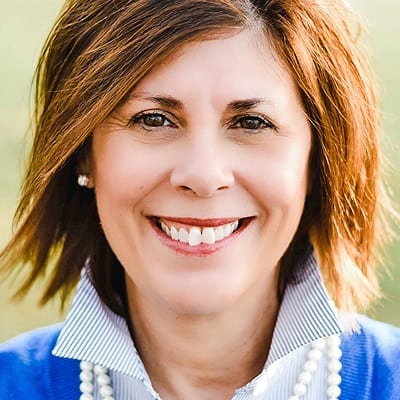 Julie Bettis
Staff Developer, Instructional Empowerment (IE)
Julie Bettis is a dedicated and knowledgeable educator with 34 years of experience in the public school setting. She served as an elementary teacher in grades 1-5, Instructional Coach, and Principal in the largest district in Kansas, the Wichita Public Schools.
As a principal in an urban setting, for 17 years, Julie led her schools in continuous improvement. She has experience utilizing Marzano Teacher Evaluation and Essentials for Achieving Rigor as a practicing principal and instructional leader. Julie is passionate about serving at-risk students, having led three schools with high populations of students of poverty and ELL.
She has vast experience in school improvement, Multi-Tiered System of Supports (MTSS), and Turn Around Schools. Julie's strong belief in the power of education to change lives is a driving force in her commitment to serve students and educators.
Julie has a Masters in School Leadership from Friends University and a BSE from the University of Kansas. She participated in the Harvard Graduate School of Education Summer Institute for Turn Around Principals.
RESERVE YOUR SEAT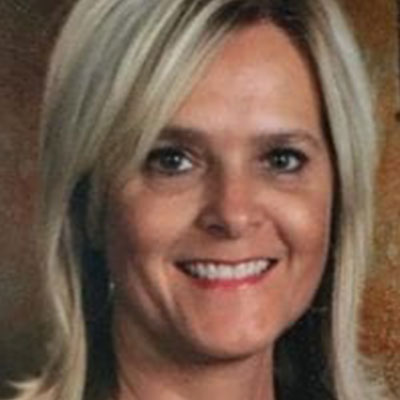 April Grace
Staff Developer, Instructional Empowerment (IE)
April Grace, EdD, has more than 25 years of experience in public education as a teacher, curriculum developer, technology integration specialist, consultant, building level administrator, and assistant superintendent. Her passion and focus is developing teacher leaders and delivering powerful staff development that enhances classroom instruction, thereby positively impacting student achievement.
She loves working with teachers but equally enjoys working with administrators to create positive feedback and growth systems for teachers. She believes it takes all of us collectively and collaboratively working together for the improvement of students. She received both undergraduate and graduate degrees from the University of Oklahoma and a Doctor of Education in Educational Leadership from the University of Phoenix, where her dissertation was nominated for Quantitative Dissertation of the year in 2006.
RESERVE YOUR SEAT